This is the logo that represents the talented copywriter Sara Beck (find her excellent work at www.sara-writes.com).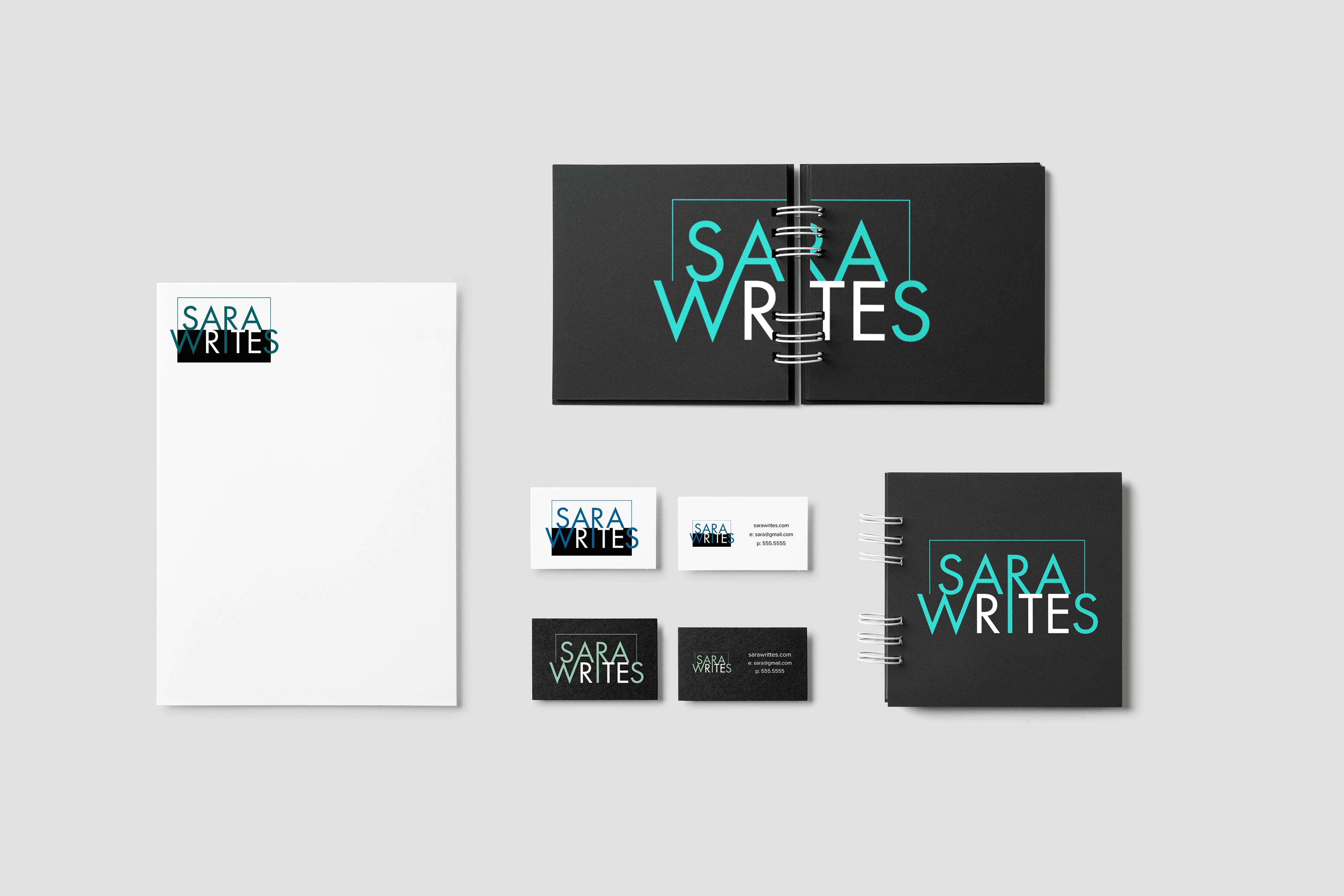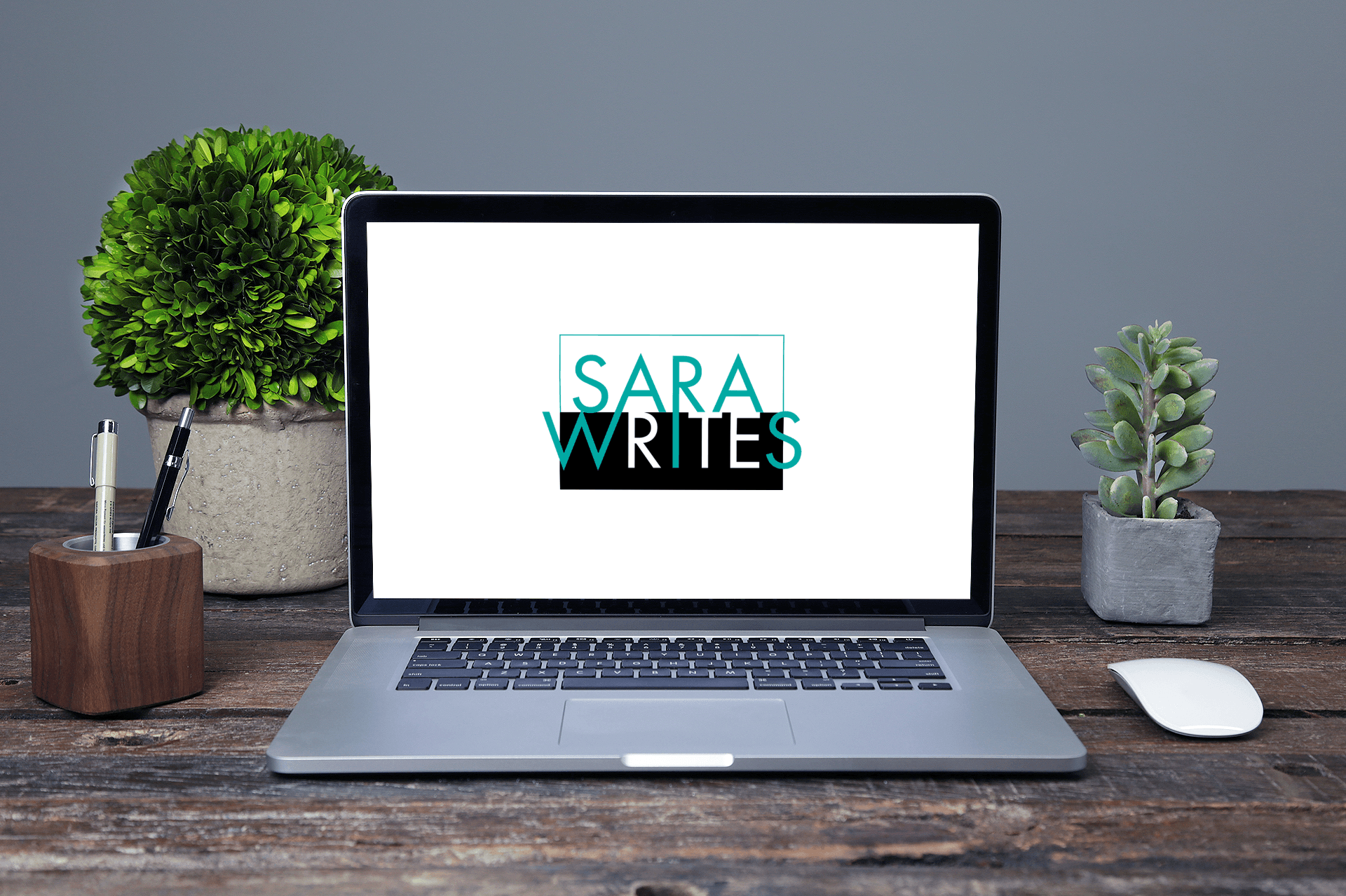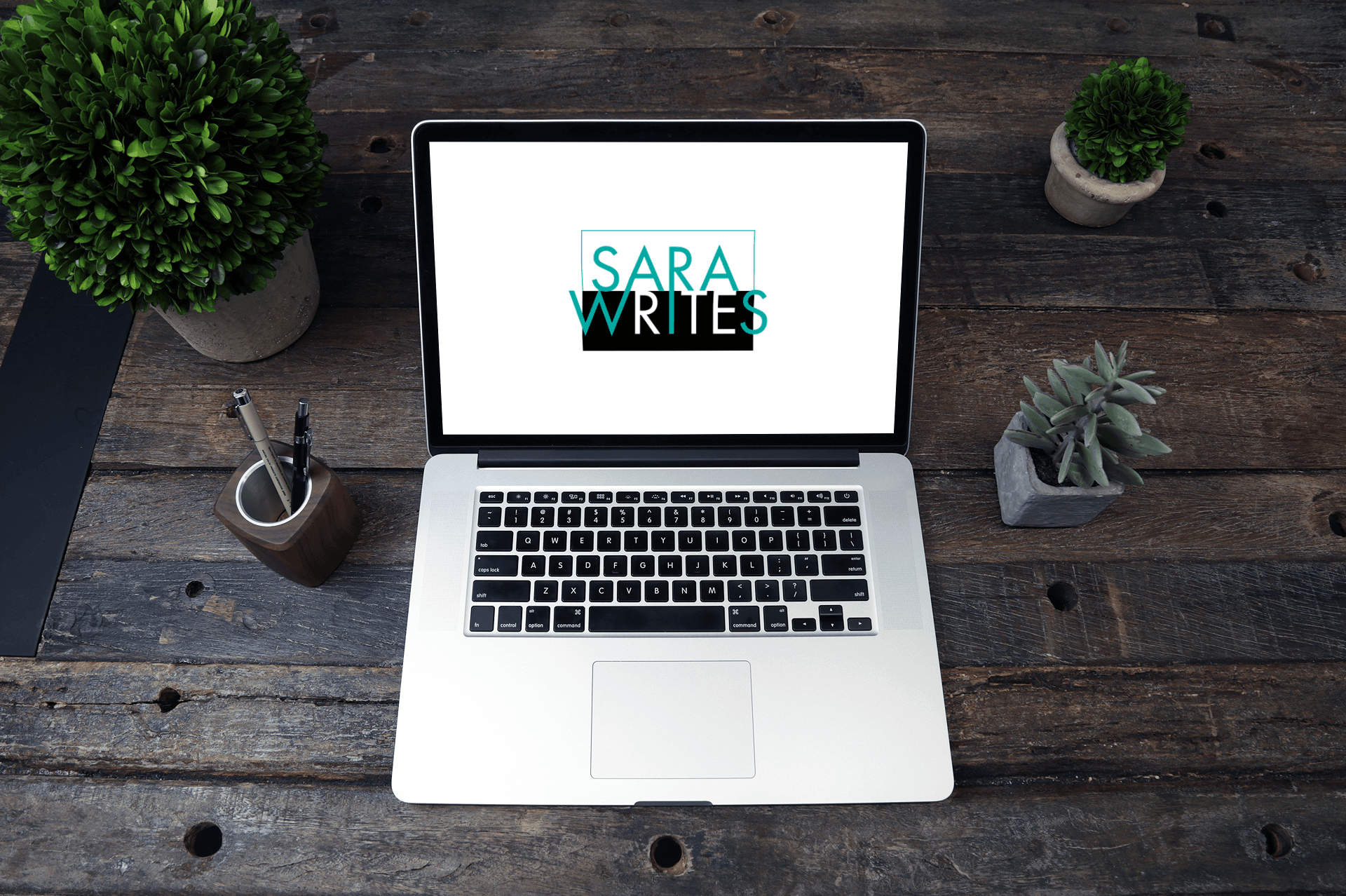 FLOYD - A VINTAGE BARBERSHOP EXPERIENCE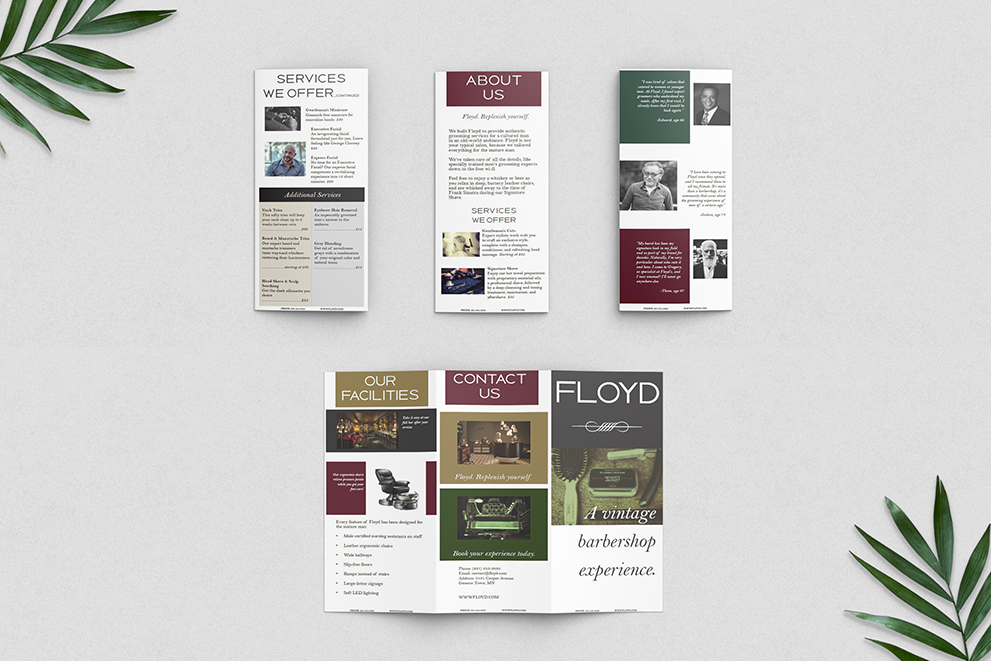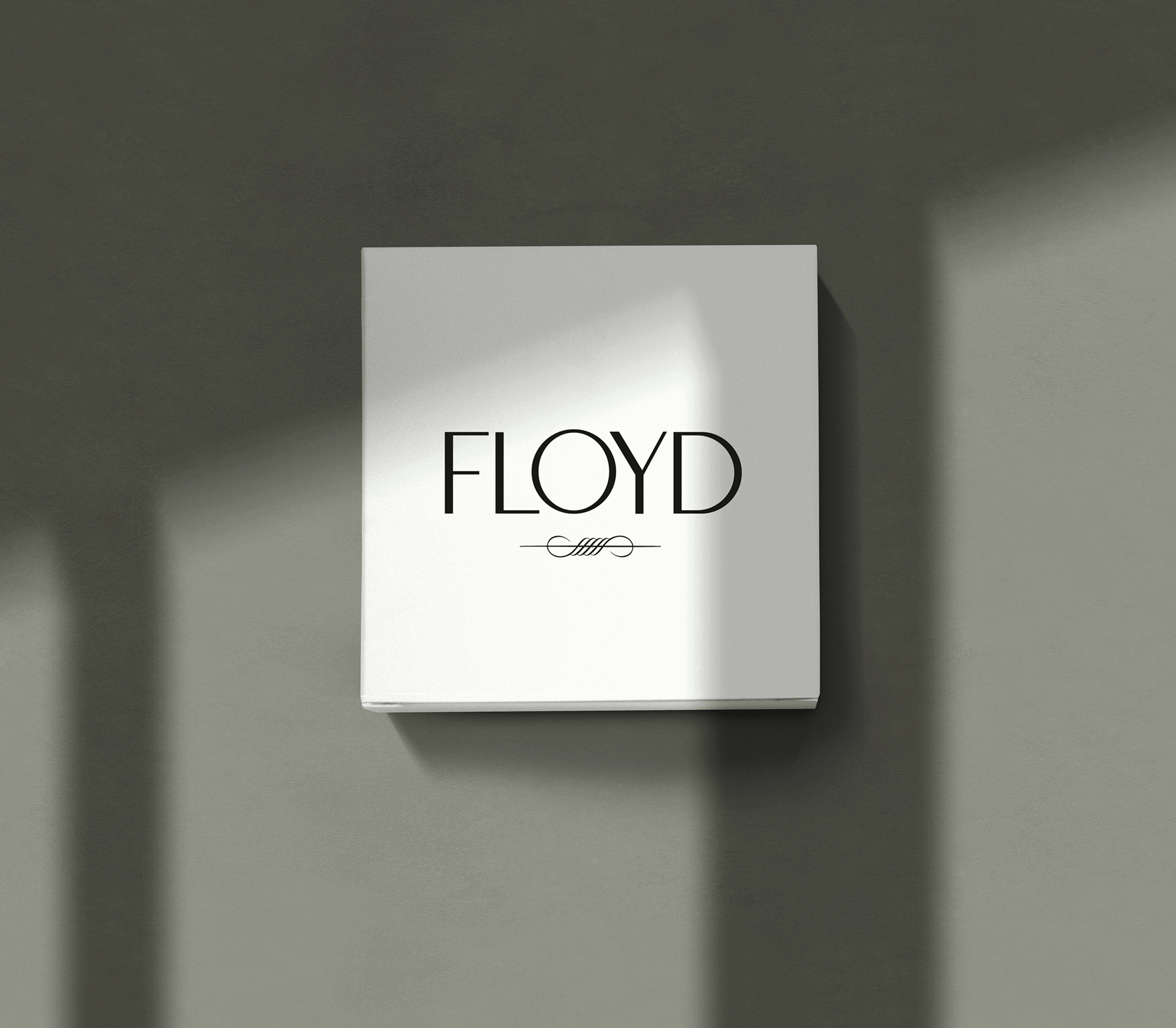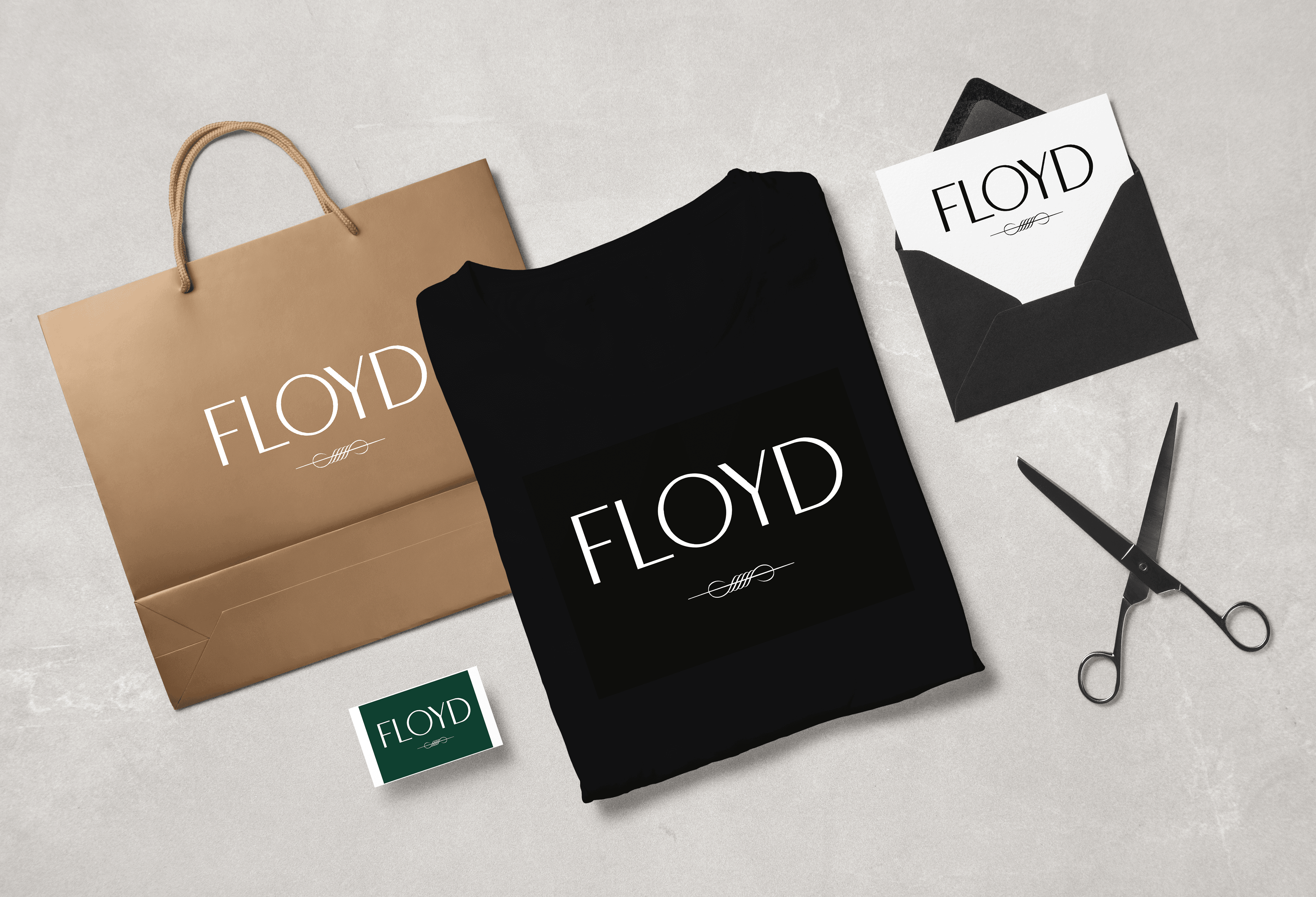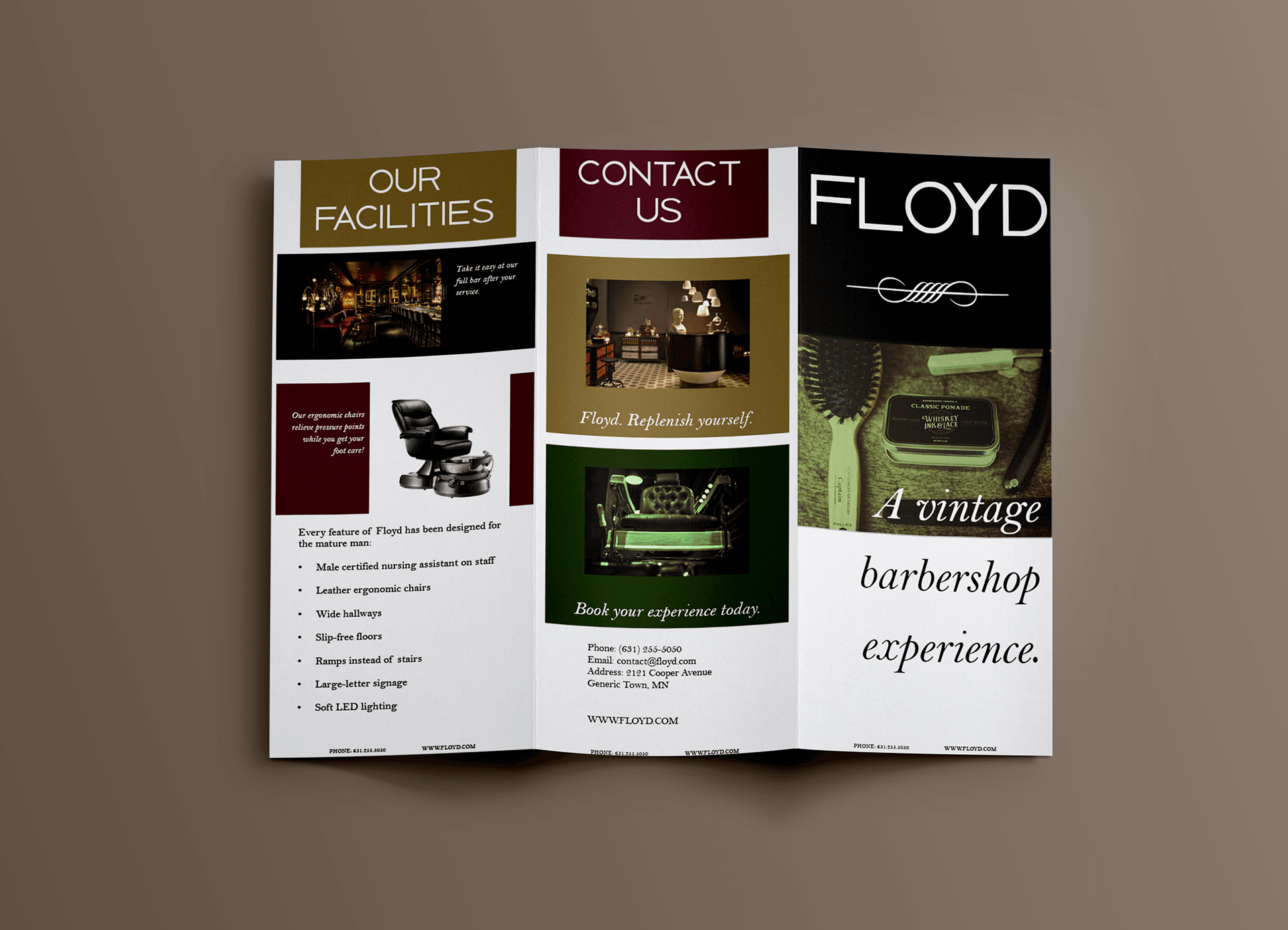 Floyd is a concept designed to fill the need for professional grooming and barber services for the large baby boomer population that is retiring more and more each day.
I didn't want to describe a place; I wanted to describe an experience. All of the details were carefully thought out:
Color scheme:

I chose a sophisticated, masculine color scheme that could be modified with tints.
Fonts

: I chose a classy, non-ornate, sans-serif font for headers and an elegant serif font for body text.
Photography:

All photos were obtained from royalty-free sites (Unsplash, pexels, pixabay) for which personal and commercial use is allowed. The style of photos gives an old-world, old-Hollywood glamour look as can be seen in the style of the chairs, the lounge, the barber supply.
The photos were edited with the curves filter to remove red undertones or a black-white adjustment layer was added to bring a classic look to the photo.
There's an emphasis placed on the ergonomic nature of the furniture, the slip-free floors to make walking safer for an elderly population, the wide hallways, and ramps to accommodate wheelchairs and walkers, the soft LED lighting, and male certified nursing assistants on staff to assist with any possible health need.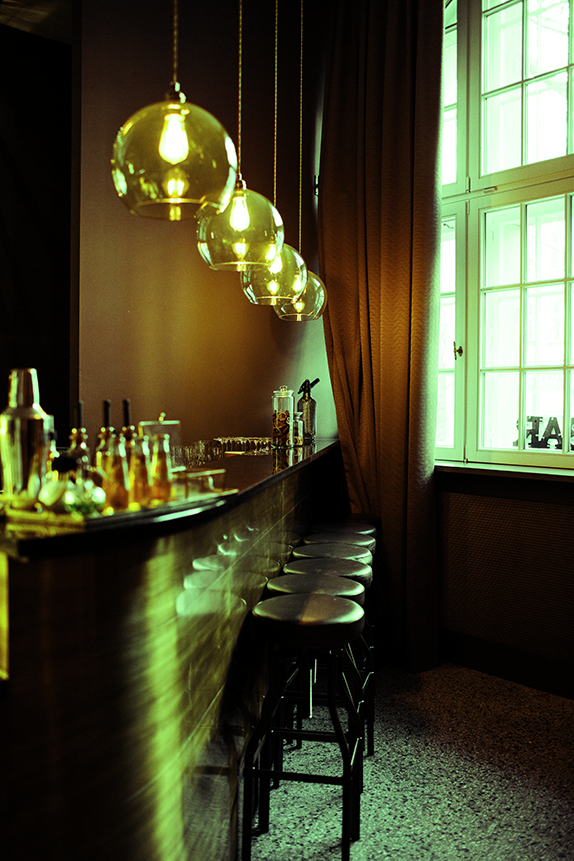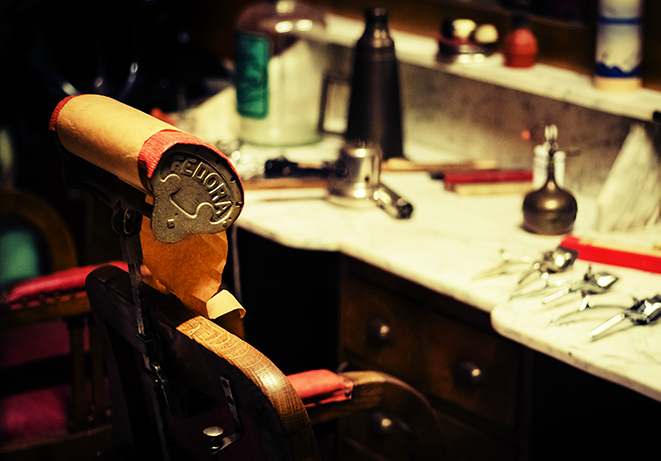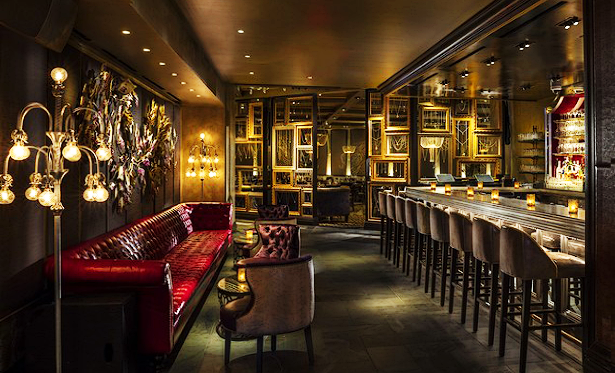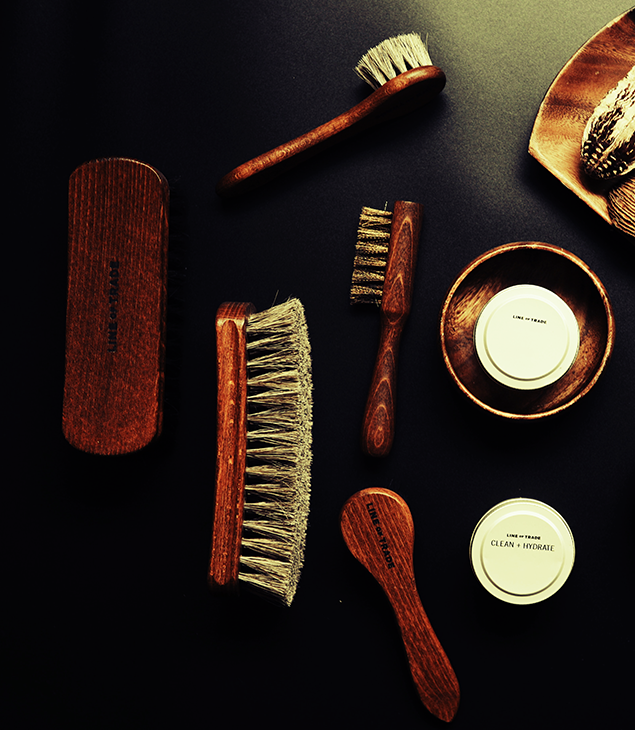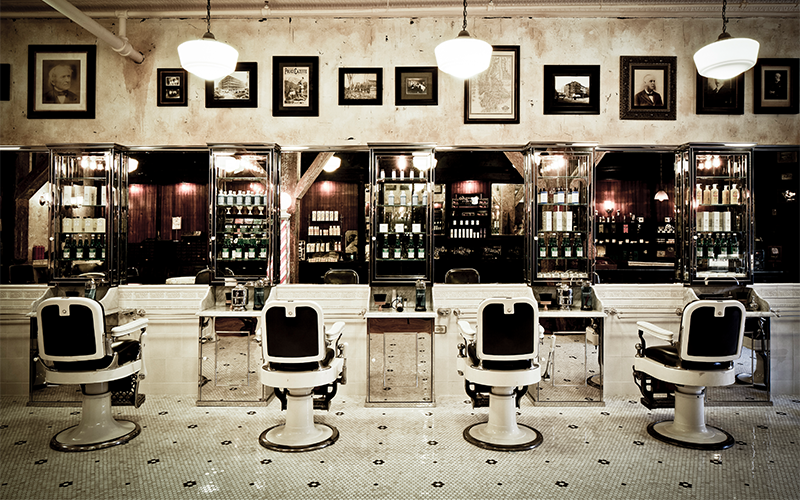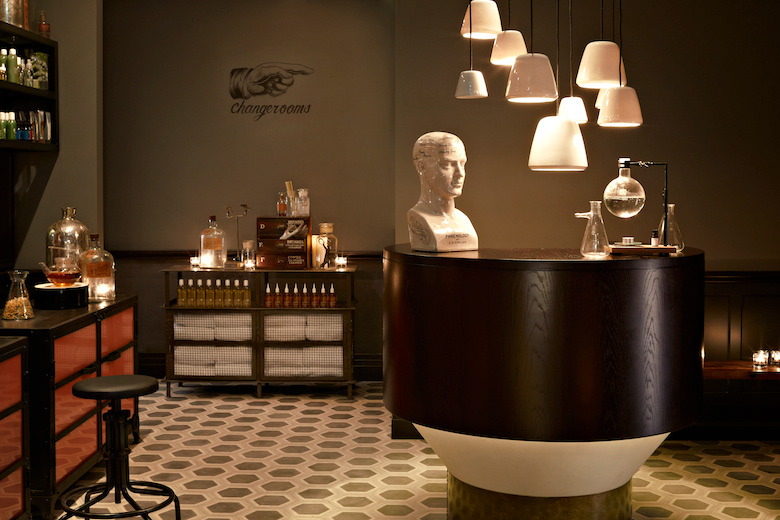 NATIONAL CRIME VICTIMS WEEK - 2011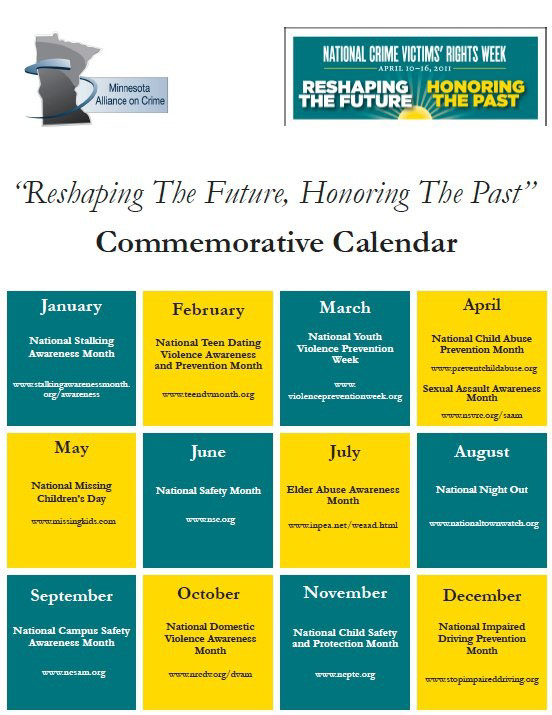 National Crime Victims' Rights Week--Promotional Items
This is promotional content for the National Crime Victims' Rights Week campaign of 2011.
At least 33 Minnesota organizations participated in NCVRW activities this year. 
The activities were diverse and creative: traveling information booths, displays in government centers, law schools, and libraries, a radio program, local cable coverage, and a press conference honoring NCVRW and Minnesota's new enhancements to its victims' notification systems, VINE and CHOICE.